---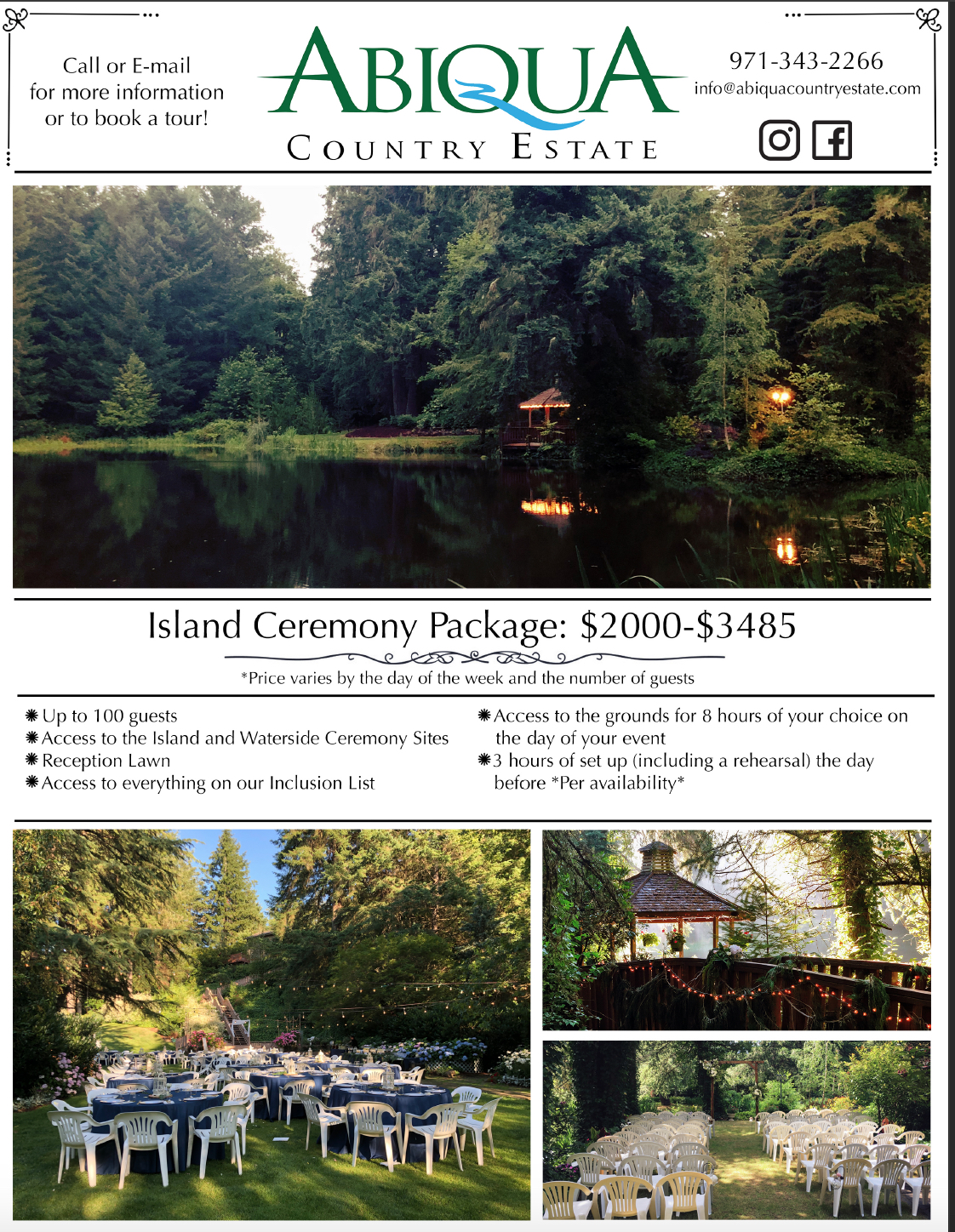 ---
Click below to take a digital tour of the wedding grounds and gardens
---
That Special Day
You're planning for that special day, and you want it to be perfect. What better location to celebrate than a stunning 100-acre retreat? You will find charm and tranquility in this very unique country setting that is yours exclusively for the day.
The Ideal Outdoor Setting
Abiqua Country Estate, with its variety of settings, is the ideal outdoor location for your ceremony and reception, with its towering firs, heart-shaped lake and lush lawns bordered with a multitude of flowers.
The Bride's Entrance
What a beautiful entrance for the brie as the music plays...either descending the staircase to the West Lawn and Island or walking a wooded path to the expansive and woodsy East Lawns.
The Party
See the guests strolling the grounds with a glass of wine. Or sitting by the reflecting pond, enjoying the music. OR on the dance floor, under the stars.